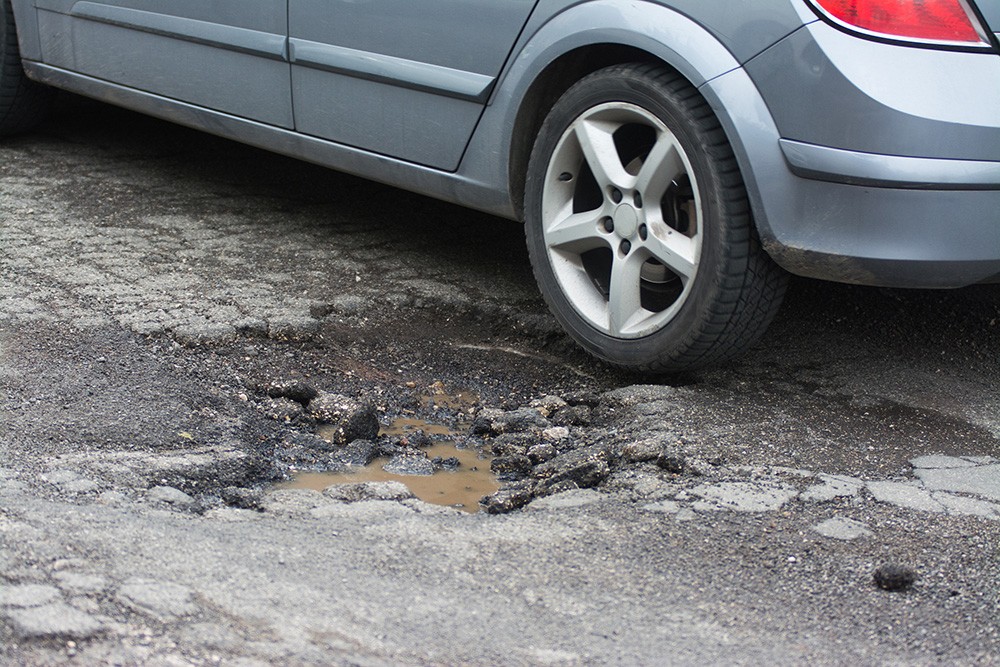 That pothole or curb your vehicle encountered this past winter could be causing some quiet but expensive problems in spring.
Does your vehicle tend to veer toward one side? Are you seeing any unusual wear on the edge of your tires?
"Most of the time alignment issues are not noticeable to the driver," said Kevin Rohlwing, senior vice president of training at the Tire Industry Association. "It can lead to a safety issue if your vehicle is pulling to one side.
"Any kind of impact to the front end of your vehicle can push the tires out of alignment."
Tire manufacturers recommend the following tips for tire alignment:
Does your vehicle pull left or right?
Is your steering wheel off center when driving straight?
Does your vehicle have excessive shaking and rattling?
Does the steering wheel vibrate?
Take a peek at your tires at least once a month. Do they have more wear on one side than another?
Check tire alignment at every tire rotation--about 5,000 miles of driving.
Inquire about alignment if you have encountered potholes or road debris.