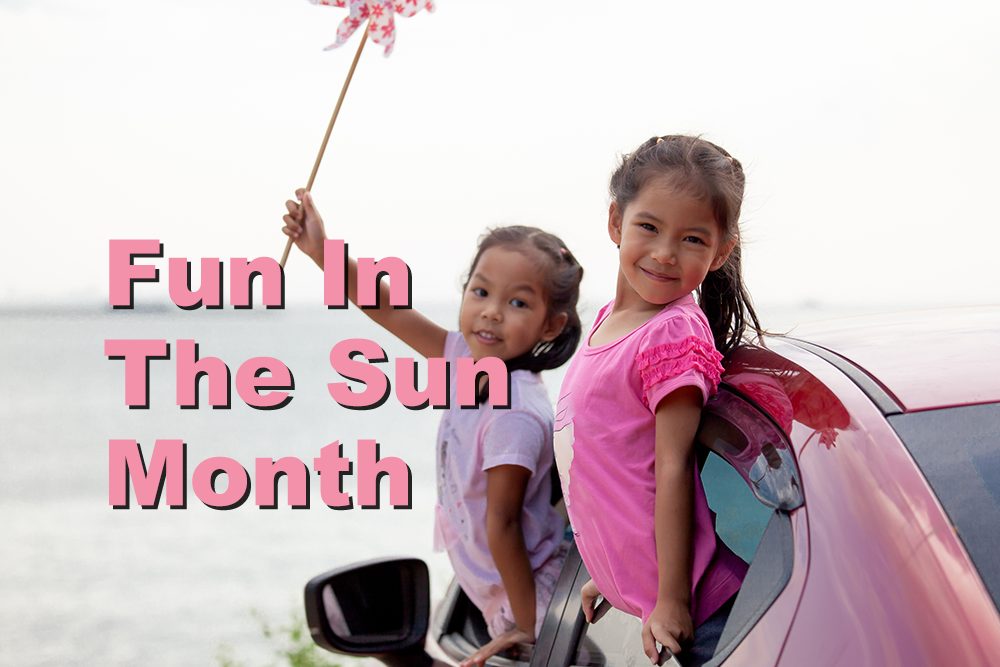 Been a while since your family has packed the car for the open road?
Take a moment to re-acquaint yourself with essential goods as your family prepares for some outdoor adventure.
Cool Accessories For A Hot Summer Drive
Windshield sun shades: A windshield shade keeps your vehicle cool and protects the dash from harmful UV rays. It unfurls quickly and folds up nicely.
Side window shades: A side window shade can give passengers a more pleasant ride (read: less complaining from the "crew").
Summer wiper blades: Winter weather takes a toll on wiper blades. Fresh blades help improve visibility and prevent streaking.
All-weather floor mats: Make sure to get ones fitted specifically for your vehicle. Ill-fitting mats can become a driving hazard by getting in the way of brake and gas pedals.
Cargo organizer: Save time and frustration when you need to find something quickly. Inexpensive and fold when not in use.
Road Emergency Kit: Remember important items such as LED Flashlight, extra batteries, reflector signs, pair of inexpensive gloves for changing tires.
Pet Harness: Keep your pet confined in the event of an accident. Avoid letting pets sit up front-- airbags can cause severe injury.
Collapsible Pet Water Bowls: Collapsible water bowls are a convenient way to slake your pet's thirst at freeway rest areas and while hiking.