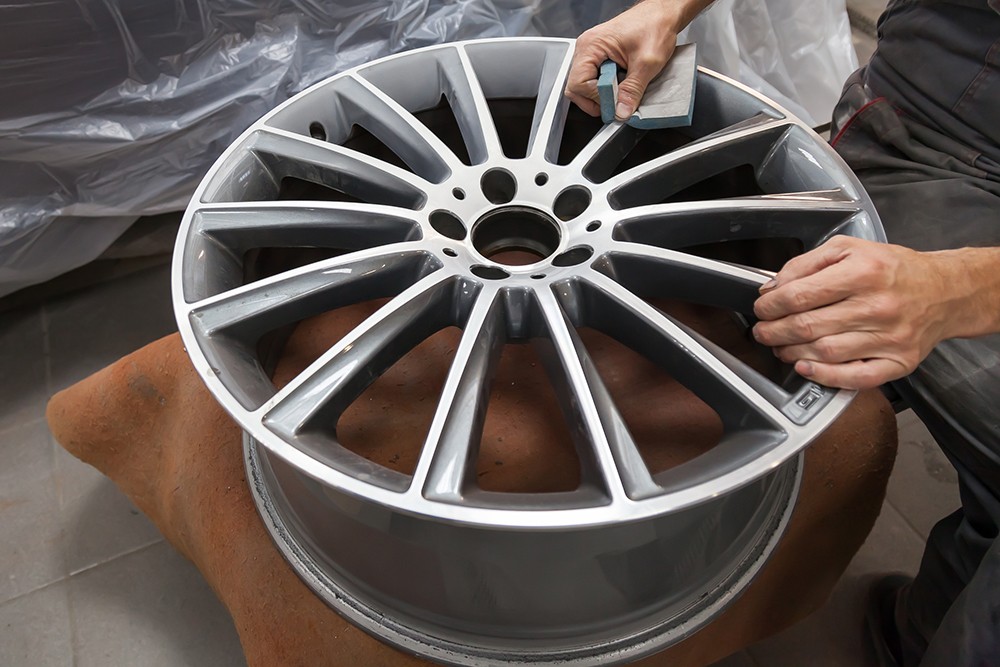 The wheels on your ride are an investment and make your vehicle look great. A winter of road salt, loose debris, potholes and curbs can turn those beautiful rims into an unsightly safety hazard.
Vibration from damaged wheels can affect suspension, steering and tires. Cracks in wheels also tend to grow into more serious problems that require replacement rather than refurbishing.
Wheel refinishing takes about an hour for most wheel types. Cosmetic damage and surface corrosion may simply require sanding the wheel and stripping painted surfaces. Not all damaged wheels may be refinished or realigned safely.
Dents and misshapen rims may be "compressed" to reshape the wheel and realign it with the other vehicle wheels.
Some damage is too extensive for wheel repair, however. Wheels cannot be repaired if the center hub is bent or cracks spread into the middle of the rim.
Tips for wheel repair:
Look for shops approved by your insurance provider to assure quality workmanship. Ask if the repair is covered by policy.
Get an estimate to determine if you need a rental vehicle while your car is in the shop. Wheel repairs may take a day or several days depending on the severity of damage and type of metal alloy.
Damaged wheels can affect vehicle braking and steering systems. Repair or replace damaged rims.
Not all wheels can be repaired. Wheels with metal missing must be remanufactured. Also, severe corrosion cannot be fixed by a technician.
Wheel appearance helps improve the value of your vehicle. Keep wheels clean through regular wheel maintenance and consider repairing damaged wheels if you intend to sell your vehicle.