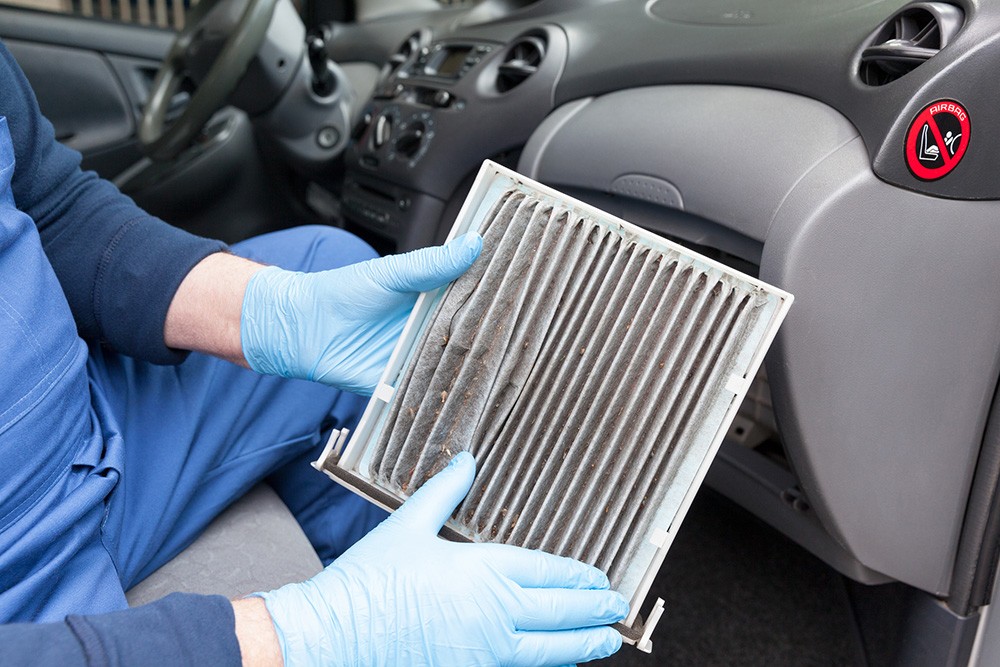 Runny nose? Itchy eyes? Sneezing and wheezing?
Your vehicle and its cabin may be exacerbating allergic reactions this spring. It can become a traveling petri dish for mold spores, dust mites and pollen.
Consider replacing your vehicle's cabin air filter. A clean cabin air filter can reduce dust, bacteria, pollen and mold spores--contaminants that trigger allergies.
Here are some easy tips for a sniffle-free drive:
Replace your vehicle cabin air filter--it's a trap pollen and dust.
Roll up the vehicle windows and set your climate control system to "recirculate."
Clean and vacuum seats, seat covers and mats to remove allergens.
Invest in all-weather floor mats which can be easily hosed off; cloth mats collect allergens.
Clean up food and spills; they provide an excellent habitat for the growth of mold spores.
Wipe off the dashboard, shifter, steering wheel, vents and other surfaces where allergens can accumulate.
Remove pet dander from clothes, surfaces and pet travel areas of your vehicle.