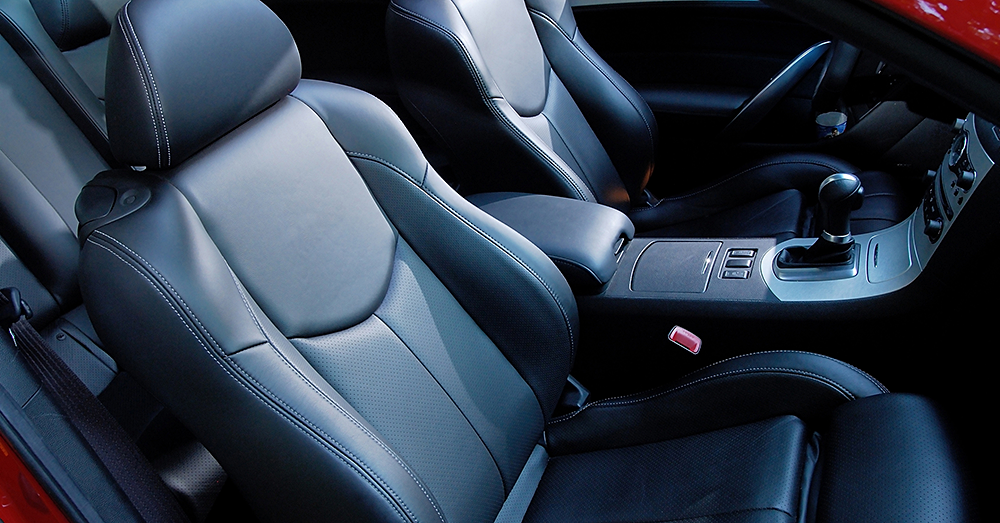 Exposure to the elements fades that rich black trim to a dull gray over time. Fortunately, a few minutes can help restore that showroom shine.
Aesthetics aside, there's a practical reason to keep up on your car's appearance.
"Caring for your vehicle can increase resale value," said James Franklin, past chairman for the trim segment of the Automotive Aftermarket Industry Association. "There are lots of good products that help keep your car interior in good condition and help reduce wear."
Ozone is the major enemy of rubber materials. Rubber parts -- windshield wiper blades, door handle seals, guardrails, roof racks, grills, antenna bases and mirror housings – often get a whitish color or become brittle.
Sunny weather highlights imperfections in dark finishes. Black accessories are vulnerable to dust from roadwork, insect splats, sap and soot.
Below, Jim Dvorak of Mothers, a polish and wax company, offers tips for treating your vehicle's black finishes.
Use upholstery cleaner and protectant. Dirt and liquids readily embed themselves into the structure of fabrics. Clean upholstery occasionally with quality automotive upholstery cleaner, not harsh industrial solvents or cleaning agents. Do not use metallic brushes to free ground-in dirt.
Read manufacturer labels carefully before applying cleaners, and test a small amount by applying it to an inconspicuous spot such as underneath a seat.
Condition leather monthly or every other month. Use a leather cleaner with a white, all-cotton, terrycloth towel. Apply it in a steady, gentle circular motion. Wait a few minutes and wipe the treated area with a second towel. Use a leather conditioner to keep leather supple.
For tires, start with clean, dry rubber. The tire dressing will adhere better, last longer than otherwise and look better. Wet or gloppy tire dressing may also fling off the tires and onto the outer edges of your car's underbody while you're driving.